Blame Wanluv and his Sister Derby's LGBT advocacy on their Romanian background – Journalist opines
Broadcast Journalist and celebrity interview expert, Amansan Krakye has opined that the advocacy for LGBT rights by Wanluv the Kuborlor and his Sister Derby might be linked to their Romanian background.
READ MORE: Gospel artistes aren't benchmark for morality but Christ should be our perfect example – Celestine Donkor
"It is fascinating to note that two of the celebrities namely Wanluv the Kuborlor born Emmanuel Owusu-Bonsu and Sister Derby born Deborah Owusu-Bonsu who are at the forefront of LGBT rights advocacy in Ghana are actually siblings."
They were born to an Akan father and a Romanian mother. They both attended single sex secondary schools namely Adisadel College and Wesley Girls' High School which is allegedly perceived as breeding grounds for those with homosexual orientation and preferences.
At age 40, Wanluv the Kuborlor isn't married and mostly walks around in skirts, wears make-up and eye lashes whilst Sister Derby at age 36 is still single after being dumped by Ghanaian 27 year old rapper, AMG Medikal.
Attitudes in Romania are generally conservative, with regard to the rights of gay, lesbian, bisexual, and transgender citizens. Nevertheless, the country has made significant changes in LGBT rights legislation since 2000.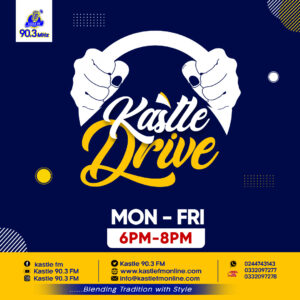 In the past two decades, it fully decriminalised homosexuality, introduced and enforced wide-ranging anti-discrimination laws, equalised the age of consent and introduced laws against homophobic hate crimes.
Furthermore, LGBT communities have become more visible in recent years, as a result of events such as Bucharest's annual pride parade and Cluj-Napoca's Gay Film Nights festival.
In 2006, Romania was named by Human Rights Watch as one of five countries in the world that had made "exemplary progress in combating rights abuses based on sexual orientation or gender identity."
Source: Amansan Krakye (kastlefmonline.com)