Be ready to pay more for better roads – Roads and Highways Ministry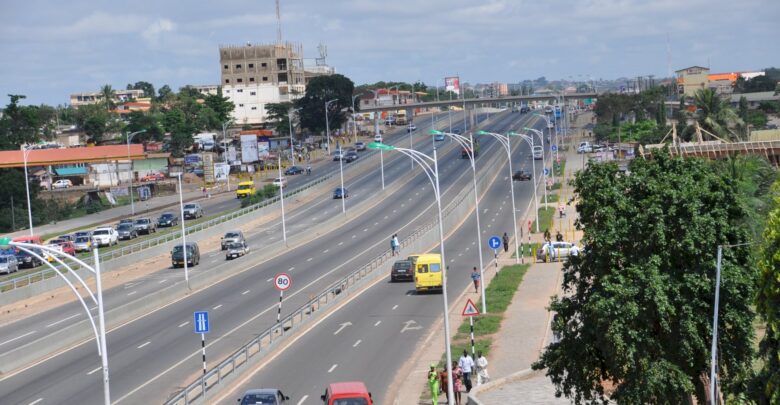 The Roads and Highways Ministry says Ghanaians should be ready to pay more in road tolls to aid in the provision of proper road infrastructure in the country.
This charge comes as government begins to explore other means of raising funds to finance the country's road deficit.
The Ministry says this has become necessary as the Road Fund continues to grow lean against the huge need for road infrastructure.
Government has in the past, shelved attempts to increase road tolls for this purpose over public outcry.
But Deputy Roads Minister, Stephen Pambiin Jalulah, says Ghanaians must be ready to pay more if they want better roads.
"In Ghana, we pay GH¢0.50 per saloon car. If you go elsewhere they pay almost GH¢5. Everybody wants good roads but if you are not willing to pay the right tolls, how do we raise the money?" he quizzed.
He added, "we cannot keep borrowing and our debt to GDP is very high. So we can work properly with the Municipal Assemblies to ensure that everyone who has property in Ghana pays their property tax. And that alone could fix a lot of our roads."
But the levies could come in other forms as Mr Jalulah said, "instead of a few people paying the tolls, why don't we devise a means to reach every road user.
"Where every road user could be the cyclist, the motorcyclist and even pedestrians. This could come through a few pesewas being charged on a litre of fuel."
The Minority in Parliament had earlier indicated it will oppose any plan by government to increase road tolls again to fund road construction and maintenance.
The Ranking Member on the Roads and Transport Committee of Parliament, Governs Kwame Agbodza, said his side was interested in helping the government to raise funds to support the roads sector, but it will only do that if the government removes the cap it has placed on the Road Fund.
Reacting to portions of the 2021 budget, Mr Agbodza claimed "the Roads Minister is unable to tell the Finance Minister to de-cap the Road Fund.
"In the 2021 budget, the Finance Ministry agreed that the Road Fund gets about GH¢1.8 billion, but only GH¢1 billion will be available. The Finance Ministry takes the [remaining] money away and uses it for consumption."
"We agree with government that we must get more resources to the Roads Ministry to improve our roads, we will support the government in that endeavour.
"But we will not support the government to increase road tolls unless the government is able to de-cap the road fund and give all that money to the Roads Ministry, and then we can discuss the gap that will be left.
"Until then, they cannot get the support of our side of the house to increase road tolls," he warned.
Source: Manuel Koranteng